Razthor77
Membre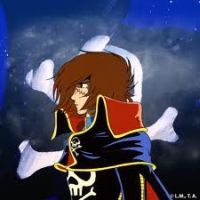 Offline



Joined: 03 Feb 2014
Posts: 15


Localisation: Meaux
Posted: Wed 26 Feb 2014 - 20:34

 

   Post subject: [Acceptée] Présentation Razthor

---

Bonsoir, pour commencer merci de m'avoir accepté dans vos rangs !
J'espère pouvoir éliminer du Vanus et du NC en masse et dans la bonne humeur a vos côtés.
A bientôt IG !
_________________
I am the master of my fate,
I am the captain of my soul

Je suis le maître de mon destin,
Je suis le capitaine de mon âme.